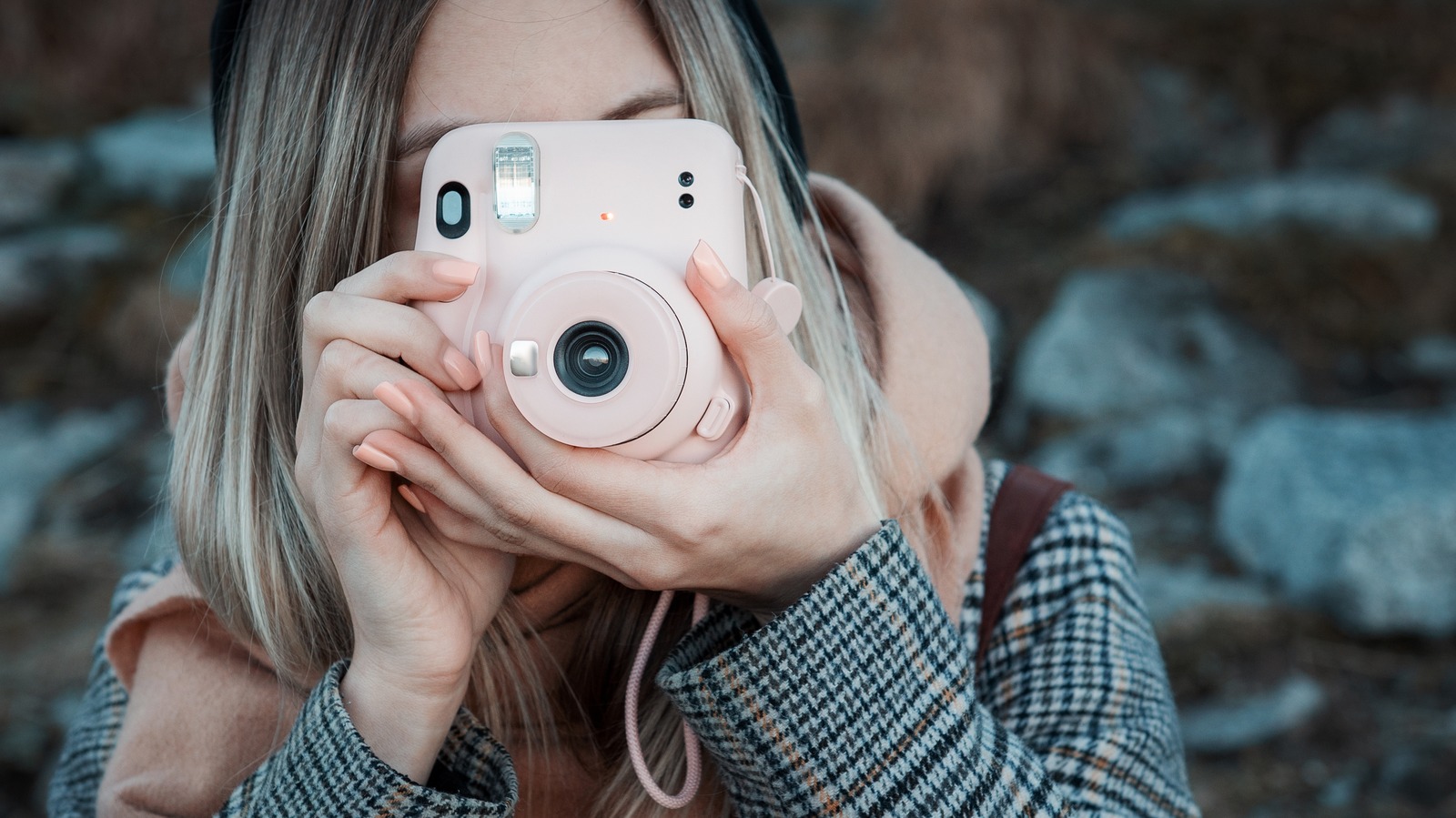 If you're constantly trying to decide whether a photo should be captured in landscape or portrait, the Fujifilm INSTAX SQUARE SQ6 would solve that issue because you can only snap square photos. This square format also gives you extra room to capture more of a scene than you could with a rectangular format. You can snag an SQ6 in aqua blue, blush gold, graphite gray, ruby red, white, or if you're lucky, you might be able to find a Taylor Swift Limited Edition version.
Fujifilm's SQUARE SQ6 has a retractable 65.75mm lens and an inverted Galilean viewfinder. There are three possible motor-driven focus modes to swap between: Macro Mode, Normal Mode, and Landscape Mode. Macro Mode is great for distances between 0.3 and 0.5 meters, Normal Mode is good for subjects 0.5 to 2 meters away, and Landscape Mode works best for anything further than 2 meters.
For the perfect selfie, you can set a timer that lasts roughly 10 seconds to get into position and then line up the shot using the mirror next to the lens. When the camera is in selfie mode, it automatically adjusts brightness and focal length to the ideal spots. In addition to fun modes like double exposure, you can also attach three color filters — orange, purple, and green — over the flash for something different.
The SQUARE SQ6 isn't rechargeable and instead takes two CR2 batteries, which last approximately 30 10-packs of INSTAX SQUARE Film. Just the camera weighs under a pound and measures 4.7 inches long, 5 inches wide, and 2.3 inches high.