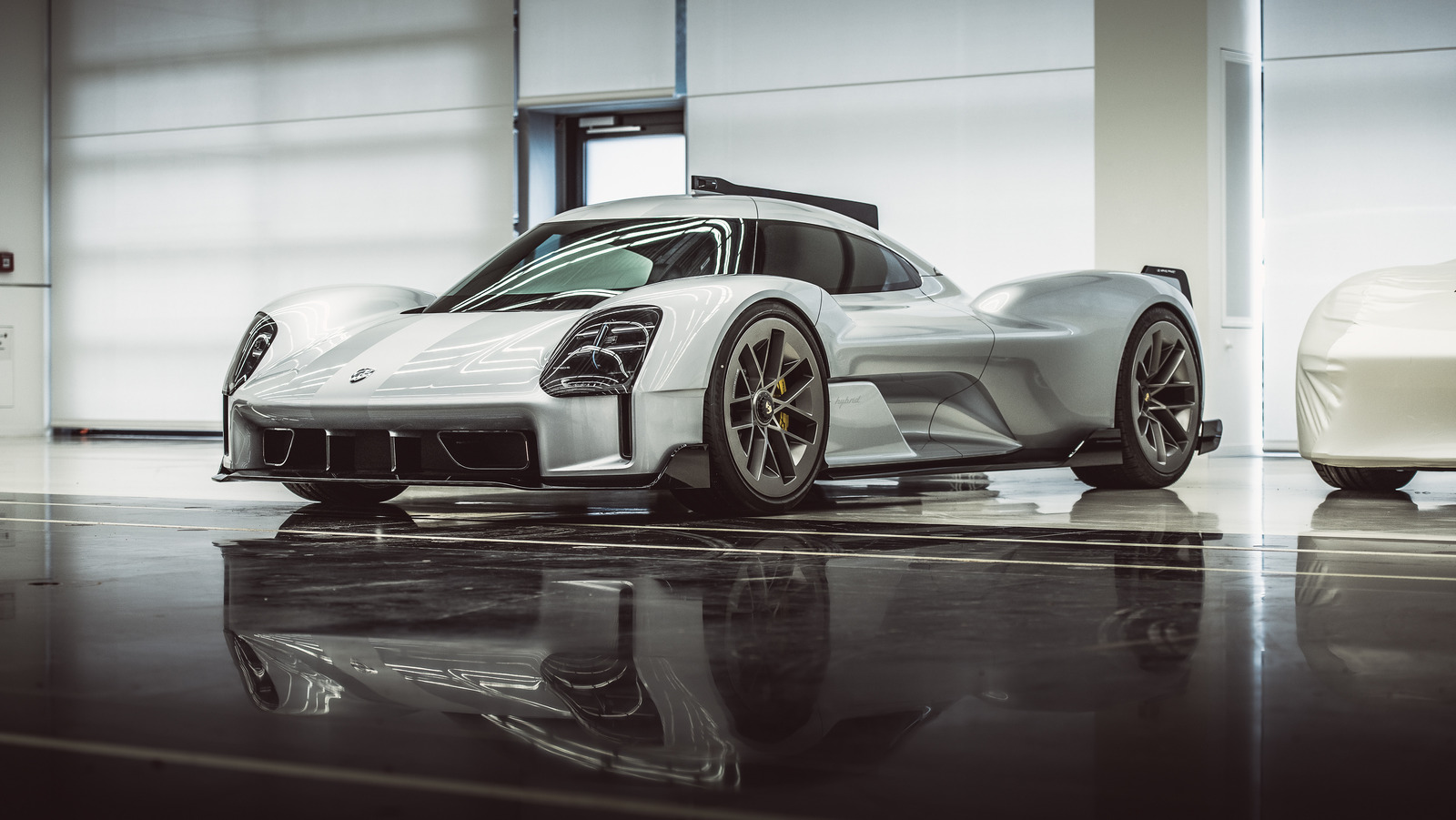 Before the Panamera arrived in 2009, Porsche spent decades working on a four-door family sports car. The company created a four-seat 356 back in the 1950s followed by a four-door 911 prototype, then a lengthened version of the 928, which company boss Ferdinand Porsche used as his private can in the 1980s (via Porsche). The company tried again with the Type 989 concept of 1988, then again with a four-door version of the 993-generation 911.
Inspired by the successful BMW M5, the 989 was to be powered by a new eight-cylinder engine with far more power than the M5's six-cylinder motor. A 3.7-liter V8 was sourced from the Audi A8 in a bid to keep development costs under control, and the 989 was expected to launch four years later, in 1995. Porsche's own images show a concept with the face of a 996-generation 911 (which, in fact, didn't arrive until 1998), but had a higher roofline and, crucially, four doors.
Such a car makes sense today, but Porsche's finances were in poor form in the 1990s and, with a projected price double that of today's Panamera, plus the need to sell 15,000 units a year to make a profit (four times the number of M5s sold by BMW), the project was canned.