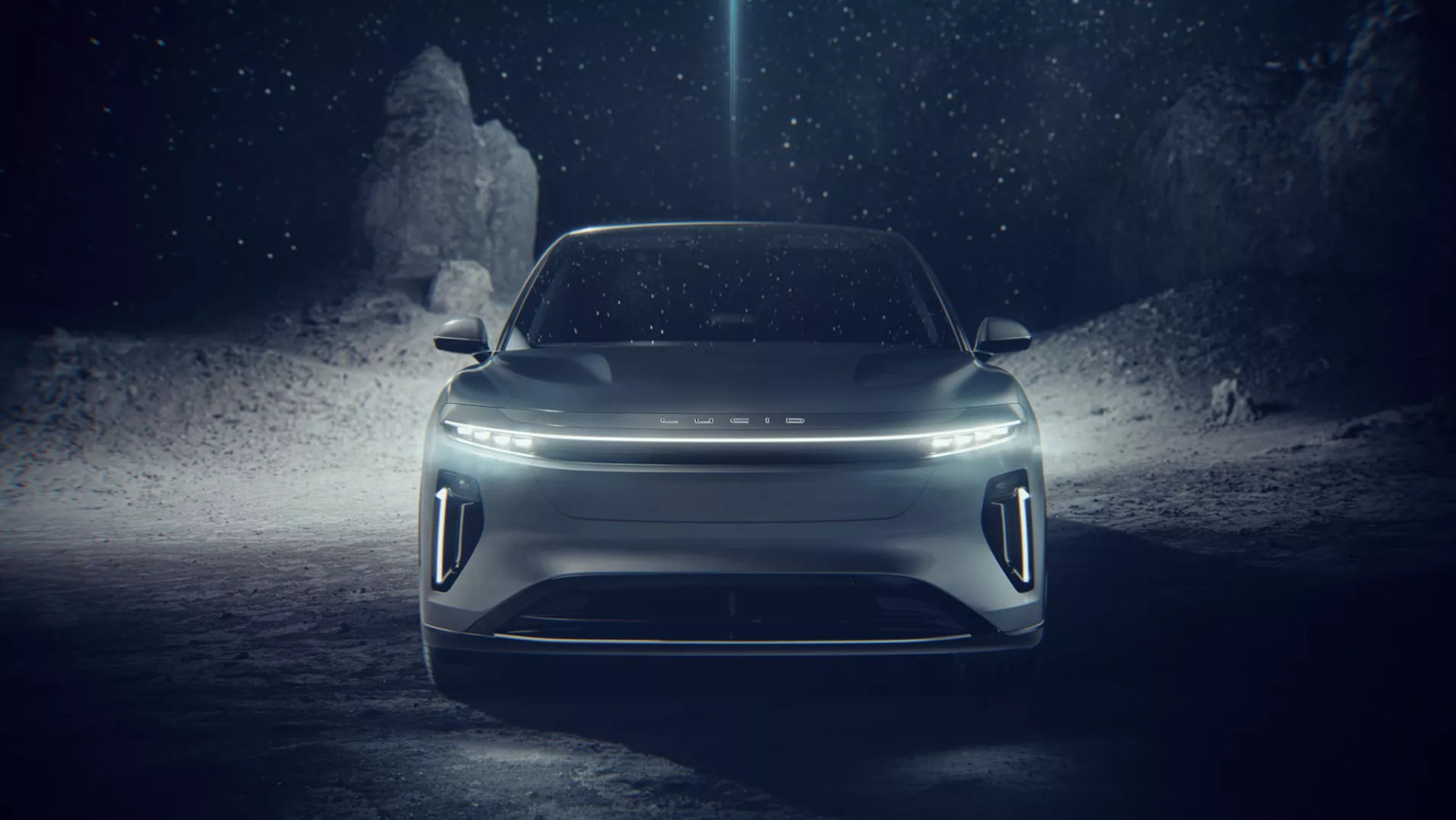 Unfortunately, the company won't reveal the key statistics like range, performance figures, and more importantly, the asking price of its swanky new electric ride. For those details, we'll have to wait until next year, which is when reservations for the Lucid Gravity will first go live. Lucid, however, is setting the bar high — with claims of "supercar levels of performance" and "more range than any other EV." 
To recall, Lucid recently surpassed Tesla at offering a car with the highest EPA range, accomplishing it with the 2022 Lucid Air Dream Edition — which can go up to 520 miles on a single charge. Lucid's first SUV will be out in 2024, with reservations slated to begin in early 2023. The front headlamp profile and the taillight design have been lifted from the Lucid Air, offering a rather minimalist contrast to the SUV's long profile. 
There is no clarification if Lucid has also upgraded the oddly-named Wunderbox charging system for the Gravity SUV, but in case it retains the same engineering as its current Lucid Air, we are looking at a charging pace of 300 miles range with just 20 minutes of plug-in time when hooked to a 300 kW DC supply. As for the asking price, you can make an educated guess based on the Lucid Air electric sedan — which starts at over $100,000 — while the Air Dream Edition costs north of $160,000 a pop.