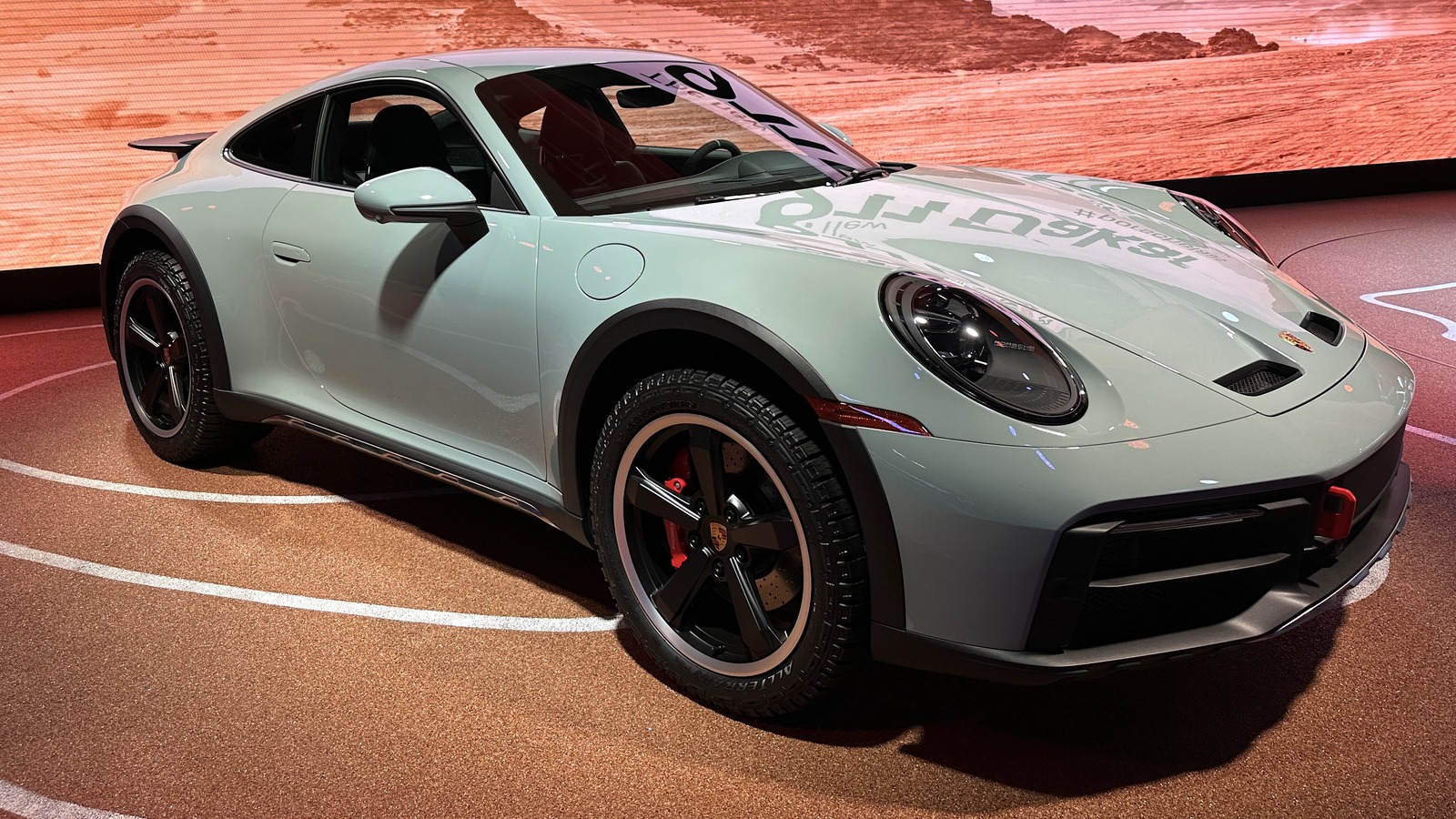 Usually, you'd expect to find 20-inch wheels at the front of a 911, and 21-inch wheels at the rear. The 911 Dakar, though, sticks with the offset sizing, but drops an inch at both ends. That means 19-inch front rims and 20-inch rears.
Despite that, few will complain that the wheels aren't filling the wells. Downsizing has allowed Porsche to fit larger tires, using custom Pirelli Scorpion All Terrain Plus developed for the 911 Dakar: 245/45 ZR 19 at the front and 295/40 ZR 20 at the rear. They're designed for off-road use, with more than 9mm of tread depth, dual carcasses, and reinforced sidewalls.
Ironically, Porsche started out developing a summer tire with Pirelli for the car, on the assumption that the off-road wheels would simply be too loud for day to day use. Turns out, the automaker says, that's not the case. You'll be able to choose summer performance tires as an option, along with similarly-custom winter rubber that should be better in snowy conditions, but the standard off-road versions are expected to tick most drivers' boxes.