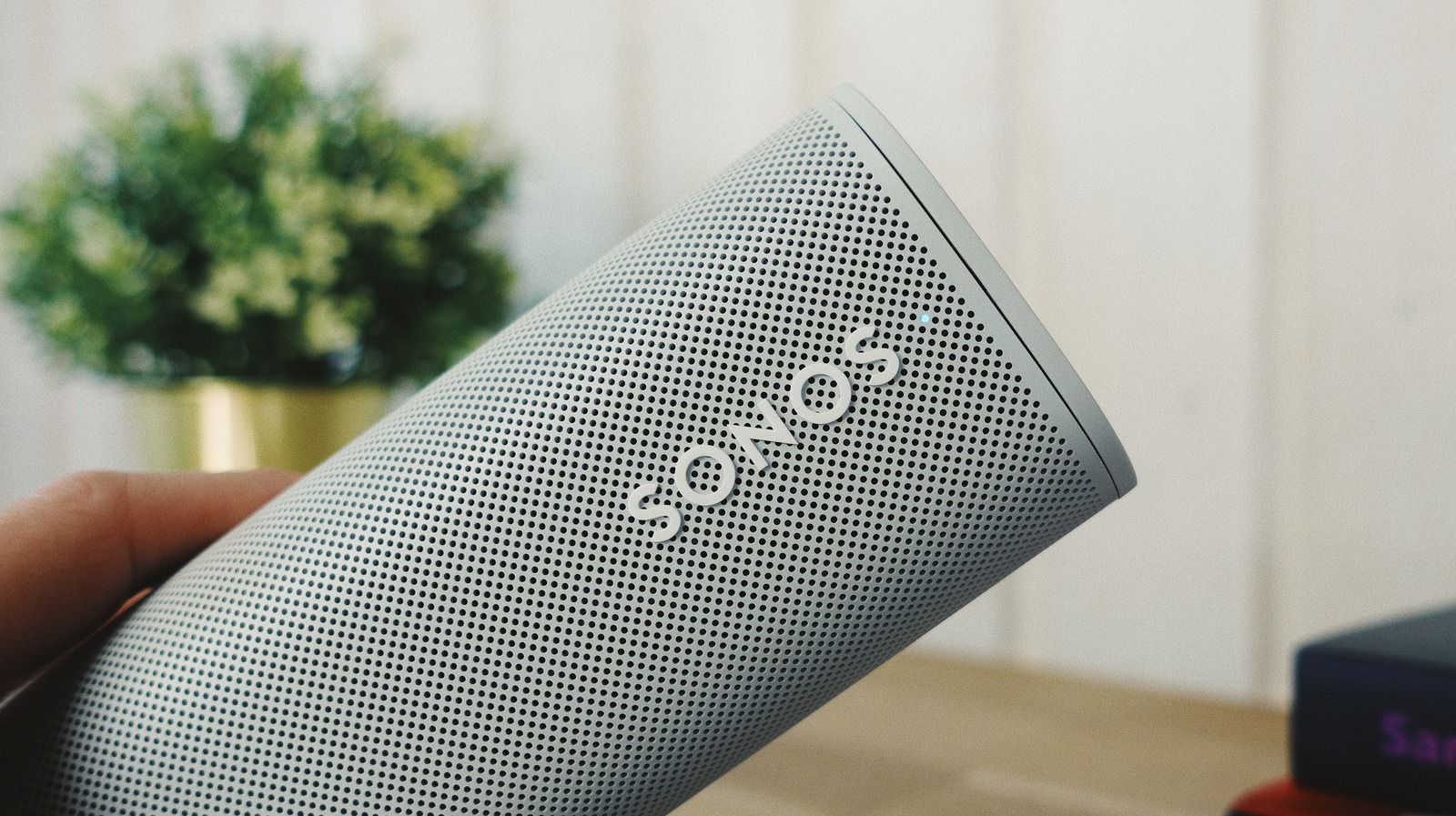 The most promising new product category by Sonos, something that has been rumored for a while, is wireless headphones. Rumored to cost somewhere around $300, the over-the-ear cans from Sonos will reportedly focus on offering a high-quality music listening experience and integration with digital assistants to get things done via voice commands. First reported by Bloomberg, we got our first potential look at the tentative design of Sonos' upcoming headphones via patent schematics filed before the United States Patent and Trademark Office in 2019. The patent documents (via Protocol) mention a knob-like control system for volume adjustments, and even a touch-sensitive surface for core controls.
An interesting aspect of the headphones would be a tech called "swap," which could allow users to switch their music playback from the headphones to other Sonos devices in a local home network. If it turns out to be true, Sonos will be going against the likes of Sony and Bose in the premium headphone segment. Interestingly, Sonos purchased a controlling stake in British headphone manufacturer RHA Audio last year.
Another interesting but relevant product category that Sonos is apparently exploring is true wireless earbuds. A patent filed in its home market (via ZatsNotFunny) reveals a TWS earbuds diagram that looks somewhat similar to the OnePlus Nord Buds thanks to a flat stem design. But do keep in mind that this is just patent schematics, which may not become a real product.