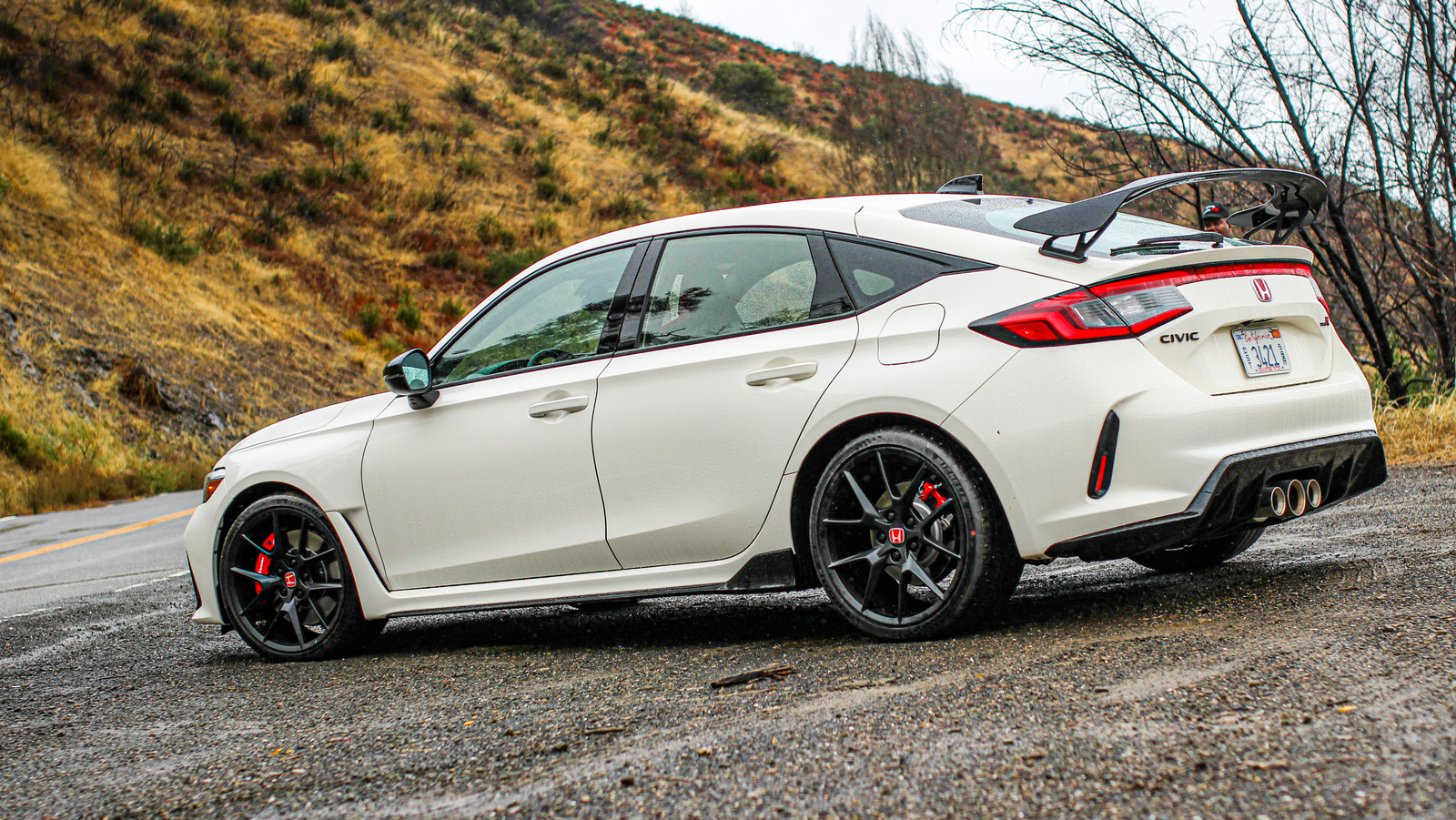 Better handling starts with the Honda Civic Type R's new bones. Building off of the 11th-generation Civic, the Type R has 3.8 times more structural adhesive than before and has had critical parts of its structure reinforced to withstand the extra work drivers will put it through. Aluminum and high-tensile materials further beef things up while also mitigating any weight gain.
The Type R is extends its wheelbase 1.4 inches and extends the front and rear tracks, an inch in the front and 0.75 inches in the back. What difference does an inch make? When it comes to improving stability and response? Loads.
In the front, the dual axis front suspension features aluminum knuckles, strut forks and lower arms have been retuned to improve handling and ride comfort. Overall, camber rigidity is increased by 16 percent over the previous Type R. Around back, the unique rear suspension tuning gives the sporty hatchback a higher spring and stabilizer bar rate.