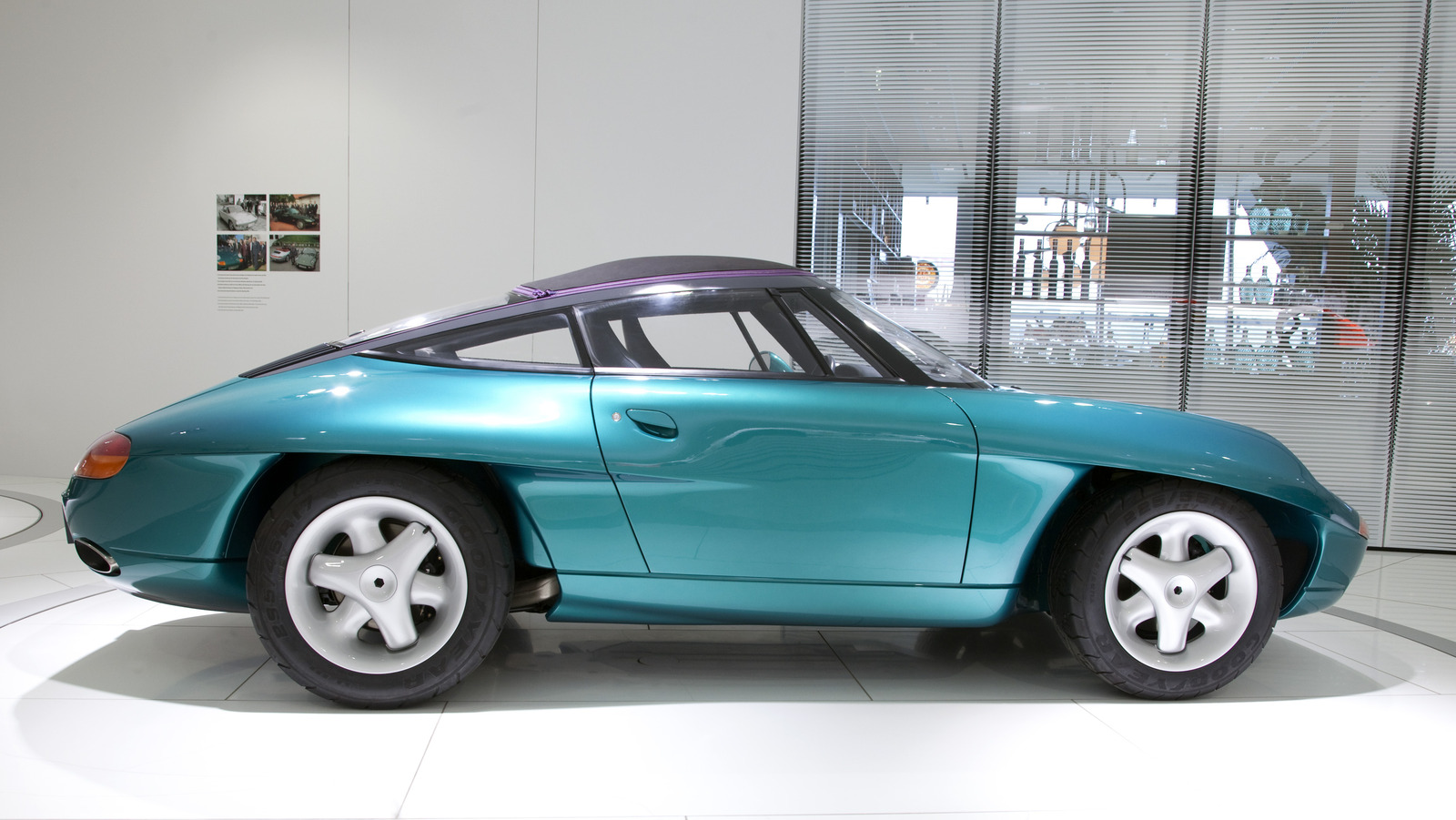 "La Carrera Panamericana" was first run in 1950 to celebrate the opening of the new Pan-American Highway, which stretched some 19,000 miles from Alaska to Argentina. Mexico's part wound 3,350 miles from Nuevo Laredo, Mexico, to Panama City. However, the race was a nine-stage, five-day, roughly 2,100 mile race from Ciudad Juarez to Ciudad Cuauhtemoc, with elevation changes going from 328 to 10,482 feet.
The inaugural race only allowed sedans, but starting in 1951, it opened up to sports cars. Porsche excelled, grabbing stage wins in six of the top seven places in the small sports car category and coming in third overall in 1954 with its 550 Spyder, which it first unveiled the year before.
In fact, Porsche's success in the 1954 race is where the term "Carrera engine" originated (via Porsche). While "Carrera," which means both "race" and "career" in Spanish, it is now synonymous with the Porsche brand, although it didn't first appear in the name of one of its cars until the 356 A 1500 GS Carrera in 1956.
The Panamericana quickly became known as one of the most dangerous races in the world and was canceled after 1954, because of the hazards inherent in racing on public roads. More than half of the racers never crossed the finish line, and (depending on the source) between 24 and 27 people died (primarily bystanders and spectators).