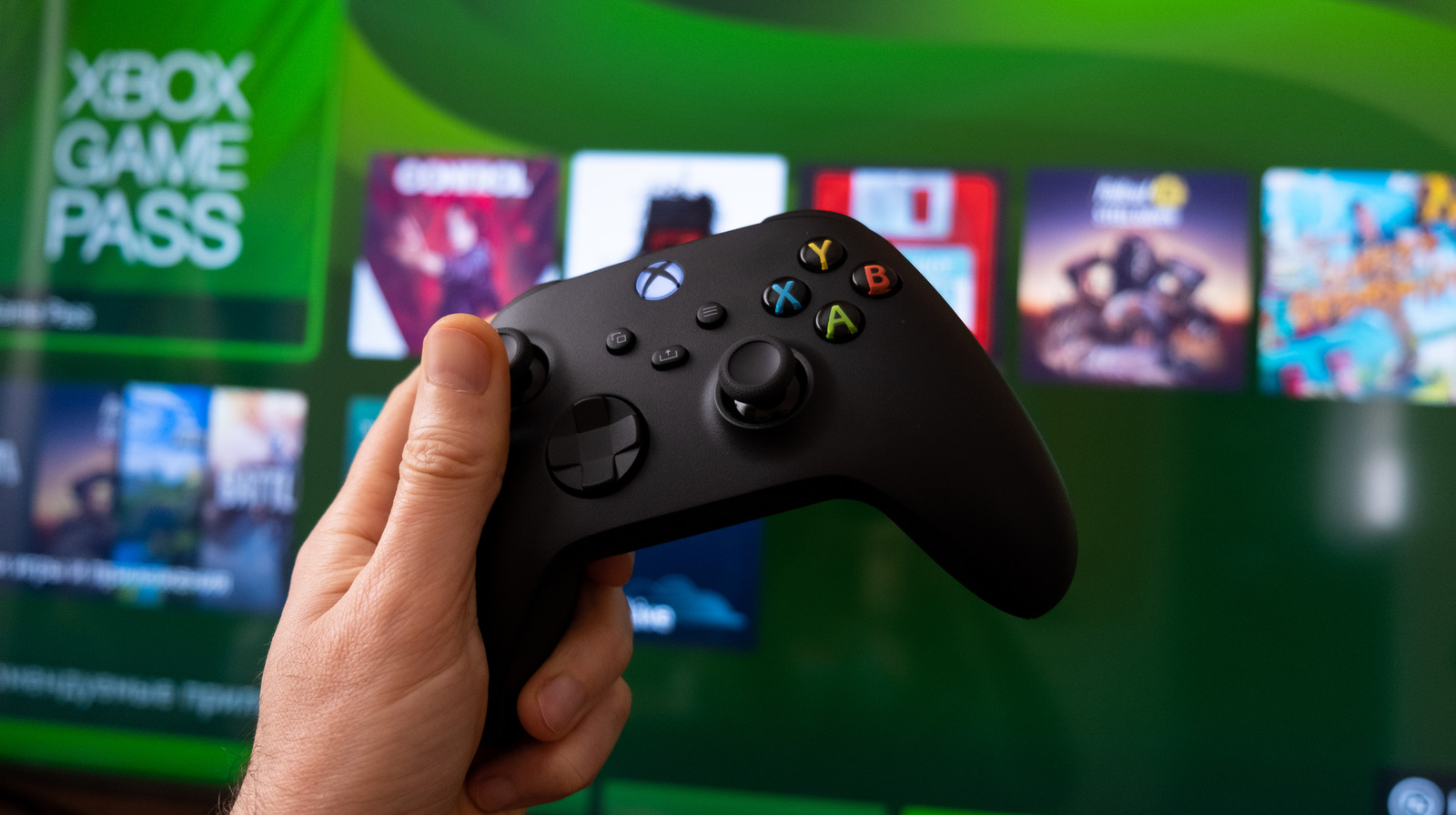 The Xbox Series X|S devices are the first ever consoles equipped with Dolby Vision and an accompanying audio element called Dolby Atmos (via Dolby). These two features work in concert to provide your console with an enhanced audio and visual experience that you'll find nowhere else.
Currently used in movie theaters across the country, Dolby Vision technology enhances the quality of visuals by automatically improving aspects like color, brightness, and contrast. When toggled on, it can bring you 40 times brighter color highlights and 10 times darker blacks when compared to standard HDR, according to Dolby. With the release of the Xbox Series X|S, the company has brought this visual enhancement to gaming as well. While not all games are available in Dolby Vision, you can expect many more of your favorite titles to feature this moving forward. It's also important to note that you will need a Dolby Vision-enabled TV to take advantage of this feature.
Dolby Atmos is the accompanying audio feature to Dolby Vision and also comes equipped on the Xbox Series X|S. Whether you game with headphones or surround sound speakers, Atmos will provide 360-degree audio that accurately reflects in-game motion and action. It's worth noting that you will need to download the app from the Microsoft store on your Xbox to enable it.